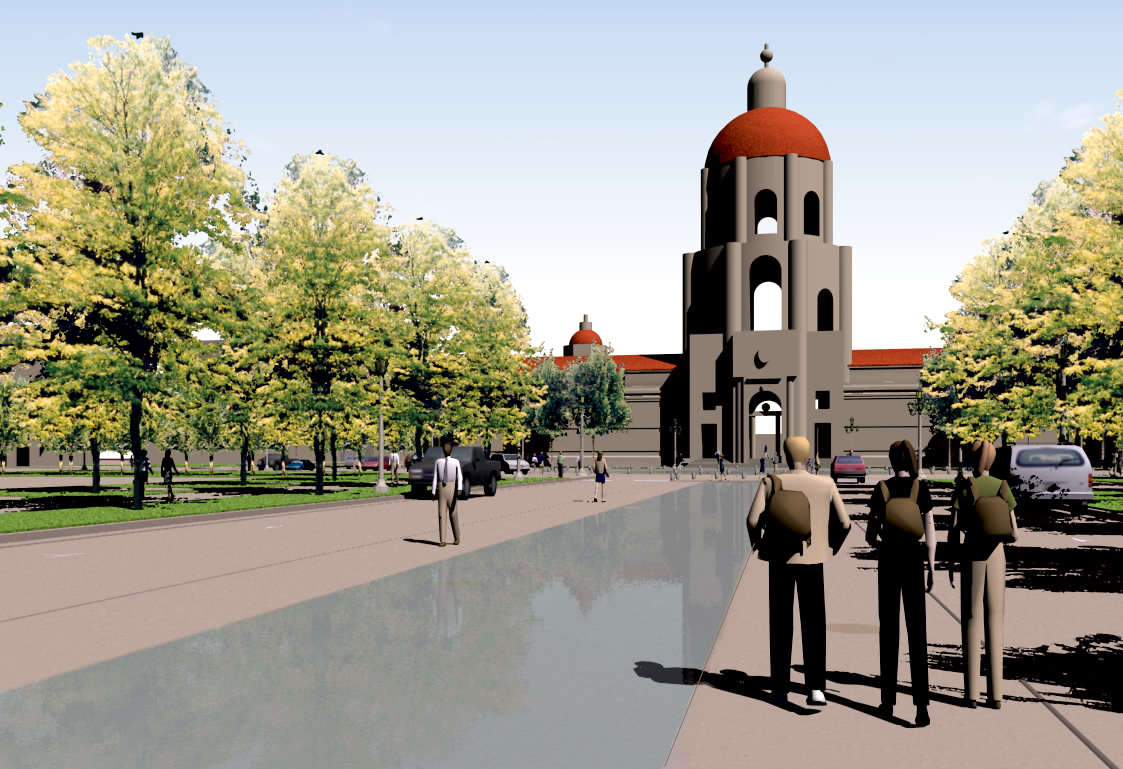 Pasadena Civic Center/ Mid-Town District Design Project
Client: City of Pasadena
Working with a Task Force comprised of stakeholders and interested citizens, our multi-disciplinary team developed a Design Plan for the Pasadena Civic Center/ Mid-Town District, which included recommendations for landscape, street lighting, signage, public art, and street furniture design elements and designs for Centennial Square – the primary public space in Pasadena in front of City Hall. Centennial Square is transformed into a pedestrian-friendly, pleasant, and traffic-calmed environment for Civic Center visitors and daily users alike that can also accommodate large-scale group events.

The Civic Center/Mid-Town District, the heart of Downtown Pasadena, represents a unique and significant part of the City of Pasadena, where the commercial, Colorado Boulevard, and the civic, Garfield Avenue/Holly Street Promenade, meet. The area encompasses the 1920's City Beautiful Plan by Edward Bennett of Chicago and numerous historic structures of noted architects such as Julia Morgan. The Design Plan restores the Bennett Plan's cross-axis of Garfield Avenue with Colorado Boulevard.

This project won the Los Angeles Chapter American Planning Association Planning Project Award.